The DJI Avata is one of the most advanced FPV drones on the market today. It offers a wide range of features, making it an ideal choice for an immersive experience. With its powerful battery, robust design, and intuitive controls, the Avata gives you a cutting-edge drone you can take anywhere.
The Features of the DJI Avata
The DJI Avata comes with a host of features designed to make your flying experience as smooth and enjoyable as possible.
Immersive Flight Experience
The Avata is equipped with an innovative camera system for a truly immersive FPV experience. Its powerful, high-resolution video feed allows you to feel as if you are actually flying with the drone. You can even customise the flight paths using its intuitive controls and get the most out of your flights.
The DJI Avata is designed to be robust and durable, perfect for both indoor and outdoor flights. Its lightweight body helps you manoeuvre it through tight spaces, while its powerful battery offers up to 10 minutes of realistic flight time. The Avata is virtually indestructible, just don't land it in the water!
Intuitive Motion Controller
There are numerous bundles and packages available when buying the Avata, the simplest to use and best for a beginner is the Motion Controller or Motion Controller 2. This is essentially a "joy stick", moving the controller that controls the aircraft, rather than using a more traditional controller with thumbsticks.
To help you to shoot silky smooth footage the DJI Avata includes 4k video stabilisation, And supports RockSteady and HorizonSteady, both of which are Electronic Image Stabilisation software.
The Avata is a much smaller drone than it's predecessor, making it easier to transport and fly though smaller/tighter spaces. Dimensions (L×W×H) are 180×180×80 mm.
The take-off weight of the drone is 410g, ensure you fully understand the rules when flying drones of this weight. The rules are different from flying a sub 250g drone like the DJI Mini 3 Pro for example.
One improvement over the DJI FPV drone is the fact that the Avata has built-in propeller guards, these are important to protect you and other bystanders from the spinning propellers, as well as providing protection from collisions with leaves, small branches etc… In most cases, the drone will continue to fly even after a slight collision.
FPV drones use headsets or goggles rather than a flat display screen such as a phone or small tablet (or a built-in screen with the DJI RC series). There are 3 main headsets or goggles which DJI do which can be used with the Avata, the original DJI FPV Goggles, the DJI Goggles 2 and the DJI Integra Goggles, each with different specs. We use the DJI Goggles 2, but do your own research and choose the goggles which best fit with your budget and preferences.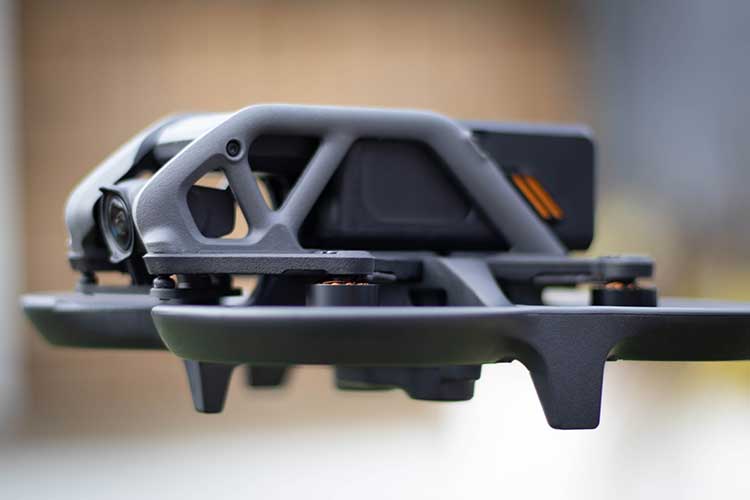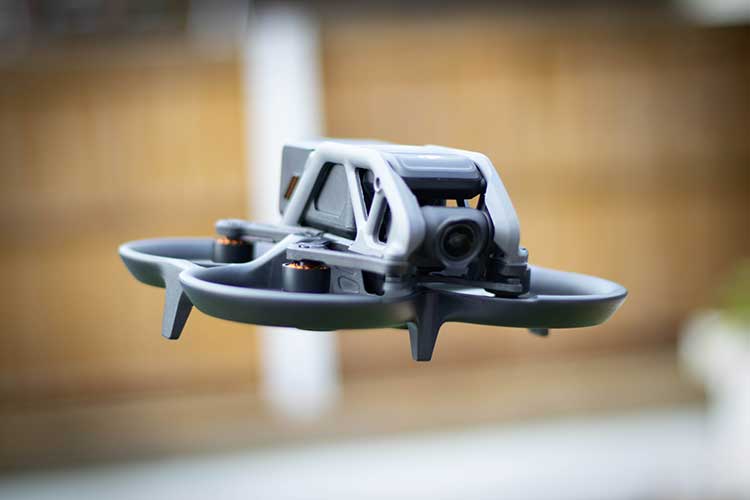 Before we get stuck into the specifications of the camera, an important thing to remember is that this drone is intended to shoot video footage primarily rather than still photographs, which will become clearer as you read through the specs.
1/1.7-inch CMOS
Effective Pixels: 48 MP
FOV: 155°
Equivalent Focal Length: 12.7 mm
Focal Length: 2.34 mm
Aperture: f/2.8
Focus Mode: FF
Focus Range: 0.6 m to ∞
100-6400 (Auto)
100-25600 (Manual)
Video: 1/8000-1/50 s
Photo: 1/8000-1/50 s
*You're not able to shoot photographs in RAW format as this FPV drone is primarily intended for capturing video footage.
With DJI Goggles 2:

4K@30/50/60fps
2.7K@30/50/60/100/120fps
1080p@30/50/60/100/120fps
With DJI FPV Goggles V2:

4K@30/50/60fps
2.7K@30/50/60/100/120fps
1080p@30/50/60/100/120fps
Supports RockSteady and HorizonSteady
Can be disabled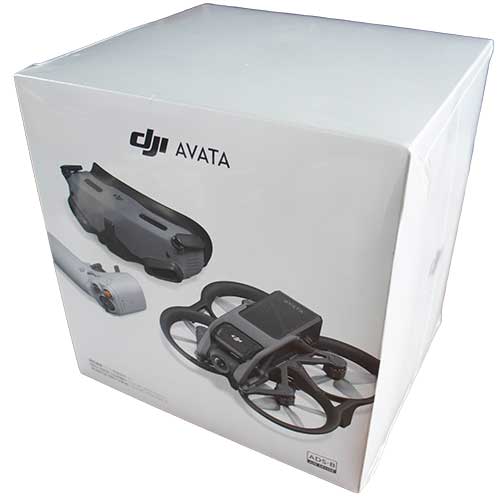 Summarised Spec - The Airframe
Max Ascent / Descent Speed
6 m/s (Normal Mode, Sport Mode)
8 m/s (Normal Mode)
14 m/s (Sport Mode)
27 m/s (Manual Mode)
10 mins with a full battery
Max Wind Speed Resistance
What can FPV Drones be used for?
FPV drones are becoming increasingly popular and for good reason. They can be used in a variety of ways to provide pilots with an immersive flying experience while also capturing stunning footage. FPV drones are often used to capture aerial photos and videos, but they can also be used for racing or just simply having fun.
For professional photographers and videographers, FPV drones are a great tool to capture footage that may have been impossible to get before. These drones are capable of flying in tight spaces and can reach places that a regular drone cannot.
When racing, pilots use FPV goggles to give them an immersive experience as if they were actually inside the cockpit, allowing for more precise manoeuvres and faster reaction times. With racing, pilots must also be aware of their surroundings to ensure a safe and exhilarating experience.
For those just looking for a fun way to fly, FPV drones provide an incredibly immersive experience that can't be matched by any other type of drone. With the aid of FPV goggles, you can feel as if you are actually flying through the sky.
Whether you are a professional photographer, a racing enthusiast, or someone just looking to have a bit of fun – the DJI Avata offers an unparalleled experience.
Here at Strato Drones, we primarily use the Avata for indoor flights, property tours etc…
In summary, the DJI Avata is a powerful, versatile FPV drone that combines compact size, advanced camera capabilities, and an immersive flying experience. Its unique features extend beyond the impressive technical specifications, providing creative opportunities for professionals, racing enthusiasts, and hobbyists alike. With built-in safety features and the potential for stunning video footage, it's a compelling choice for anyone in the market for an FPV drone. No matter your level of experience or intended use, the Avata elevates drone flying to a whole new level.
Get In Touch!
Contact us to discuss our drone services, find out how we can help!